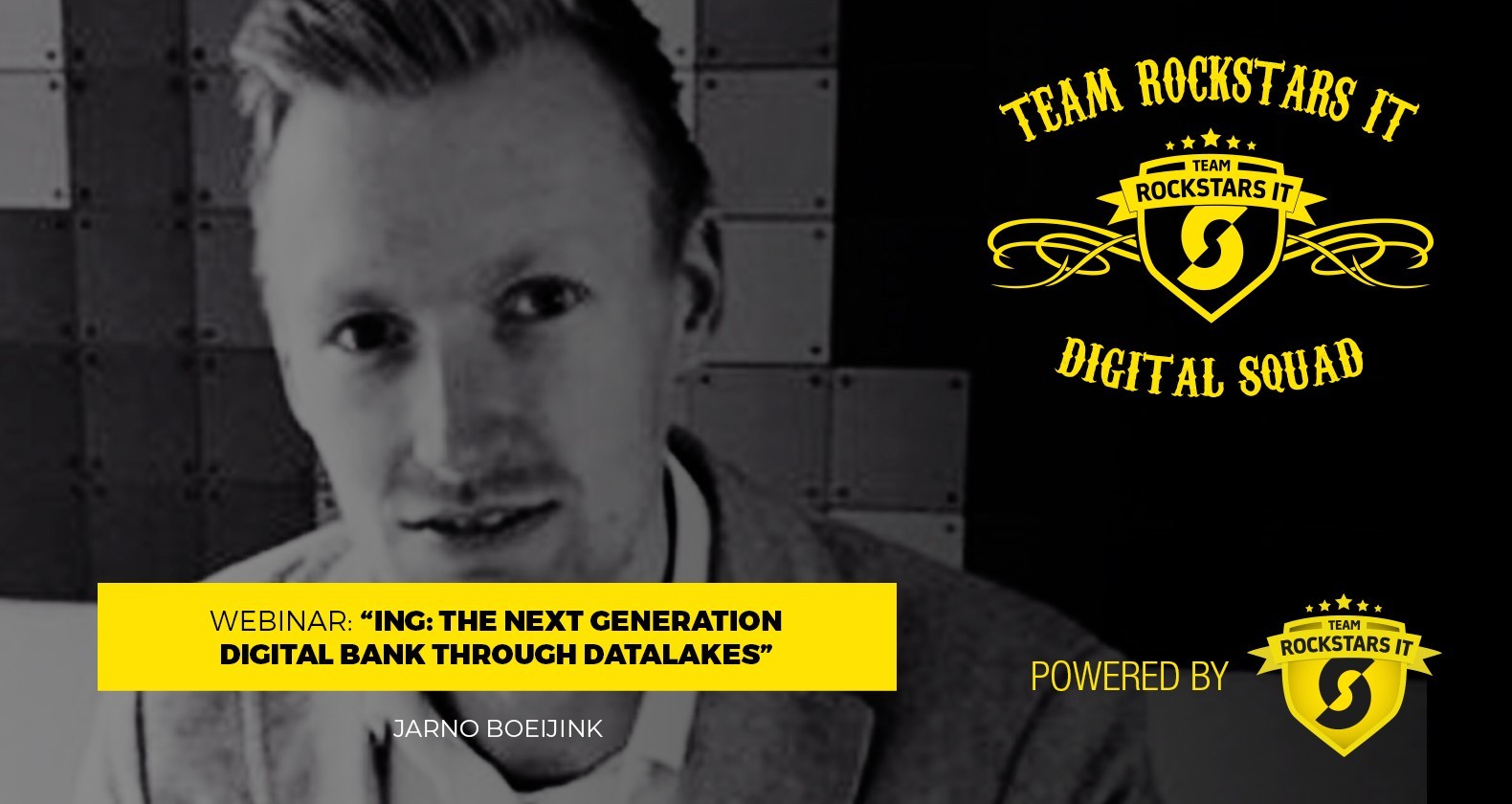 Team Rockstars IT presents Jarno Boeijink – ING | The next generation Digital bank through Data Lakes

20 augustus, 14:00
Omschrijving
Data Lakes are ING's next iteration of Big Data and an important step toward becoming the next generation digital bank. ING's Data Lakes will serve as virtually one repository for every piece of new and historical internal and external data we collect at ING, making it easier to share data across all areas of the enterprise, to be able to serve and achieve our defensive and offensive data strategy. Having a 'single' home for data falls in line with ING's IT strategy and simplified banking systems.
The Data lake journey started by establishing separate replicated data lakes in individual countries and entities within ING. The next challenge is to merge the replicated Data lakes into "one Data lake" to form a single instance on a target infrastructure with a standardized data model and transform the current de-centralized Data Lake organization to a centralized Data Lake service organization. With on top of that a standardized data toolset which can be used by everyone in the company.
Once we have standardized all data lakes, we can take the next step in our journey and that is really moving to one logical instance. And we are currently taking this step. IBM's Cloud pack 4 data, zoning and data virtualization capabilities will help us in that journey, and we are happy to share the experiences, lessons learned and future challenges with you.
Deze Webinar vindt plaats op Donderdag 20 augustus om 14.00 uur
events@teamrockstars.nl
Event Manager Team Rockstars IT
Vergelijkbare events
06 december, 17:00
Chaptermeeting Rotterdam '19 – Foodhallen Rotterdam
Chapter Rotterdam '19
07 december, 17:00
Azure Quantum & Microsoft Q#
Tribe Microsoft