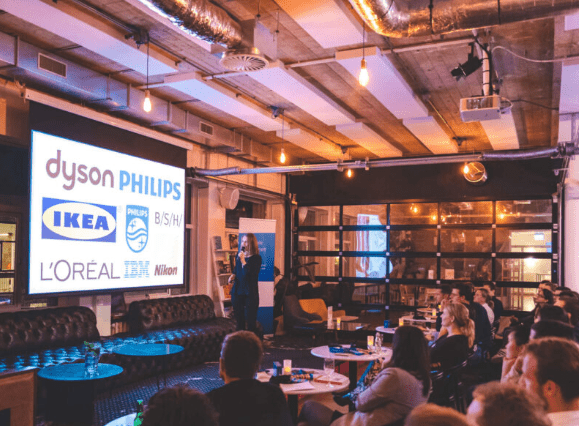 Agile Tribe presents: Focus on Distractions Masterclass by Monika Matuszewska
Tribe Agile, Tribes

12 april, 17:00 - 21:00
Omschrijving
Join the inspirational talk and workshop "Focus on Distractions" led by Monika Matuszewska from LaMatu. This workshop is a part of the series of masterclasses and workshops organised by Team Rockstars IT for its employees and held at the office of the Amsterdam chapter.
TOPIC
How to maintain focus in a world full of distractions?
Modern technology brought us many blessings, but it is also fraught with some risks. As we become more dependent on the use of our devices, we find that dealing with distractions such as notifications, maintaining our focus and concentration is becoming increasingly hard. Our attention spans, the ability to think deeply and maintain focus became victims of the battle for our attention waged by the tech companies and advertising giants.
This session will touch upon current trends such as social media detox and dopamine fasting and examine the possible impact on our mental health. We will explore the mechanism of addictions in the context of modern news and social media and learn to take a step back and re-evaluate which of the messages that we focus on are merely distractions. Please bring with you to the event an open mind, friendly attitude, curiosity and positive energy.
Key questions:
Why is paying attention so hard?
Which human needs do modern media fulfil?
Why are modern media addictive?
Are you:
Sometimes finding yourself mindlessly scrolling on your device?
Experiencing feeling drained, tired & wired at the end of the day?
Having difficulty finishing a task of focus for a long time because of distractions?

Would you like to:
Discover new ways to find a healthy way of coping with distractions?
Find inspiration on how to break out of the negative spiral and make a positive change in your daily life instead?
Meet your colleagues and exchange ideas?
AGENDA
17.00 – 18.00 – Doors open
18.00 – 18.30 – Dinner
18.30 – 20.00 – Workshop session
20.00 – 21.00 – Networking drinks
She is an accomplished business professional, and over the period of 16 years she had built a career in international corporate organisations including IBM, Philips, IKEA, Nikon and L'Oréal. While working with her coaching clients Monika can draw upon her broad business expertise and extensive international experience. 
LaMatu specialises in the intersection of private and work-sphere, which makes it possible to tackle dilemmas from both personal and professional domain. As a professionally certified coach, NLP practitioner and yoga teacher Monika can apply a holistic approach and combine different methodologies to best suit the individual needs of her clients. 
 She is passionate about the topic of attention economy and maintaining focus in the world full of distractions. The topic "Focus on Distractions" stems from the insights collected throughout her career as a digital marketeer, blended with her personal interests in human technology, economy and psychology.  
Monika aims to leave each coachee inspired and empowered to design and create a life fully lived and aligned with their highest purpose and brings the same intention to this session. 
Vergelijkbare events
22 maart, 17:00
Later als ik groot ben…
Chapter Arnhem '19, Chapter Deventer '22, Chapter Utrecht '19, Chapter Utrecht '23, Tribe Agile, Tribe Automated Testing, Tribe Cloud & DevOps, Tribe Front-end/Mobile, Tribe Java, Tribe Microsoft